To redirect your podcast from RedCircle to ART19 follow these steps:
1. Log in to your RedCircle account and click on the podcast you want to move
2. Click the three dots ("...") next to the title of your podcast and select "Remove Podcast"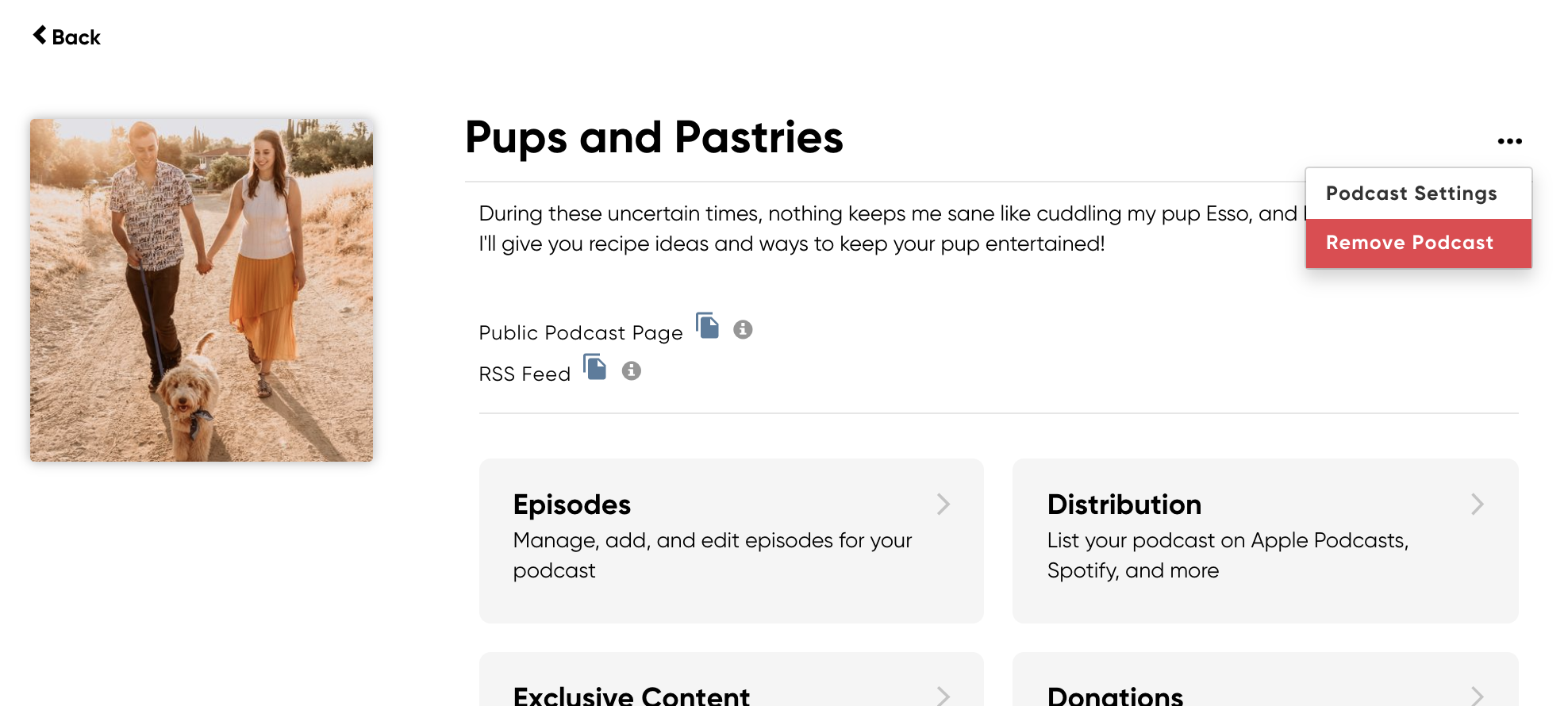 3. Then choose the Redirect Podcast option and fill in the required text fields denoted with an asterisk. You'll want to select ART19 under "Your New Hosting Platform" and then input your new ART19 RSS Feed URL in the "Your New RSS Feed" field.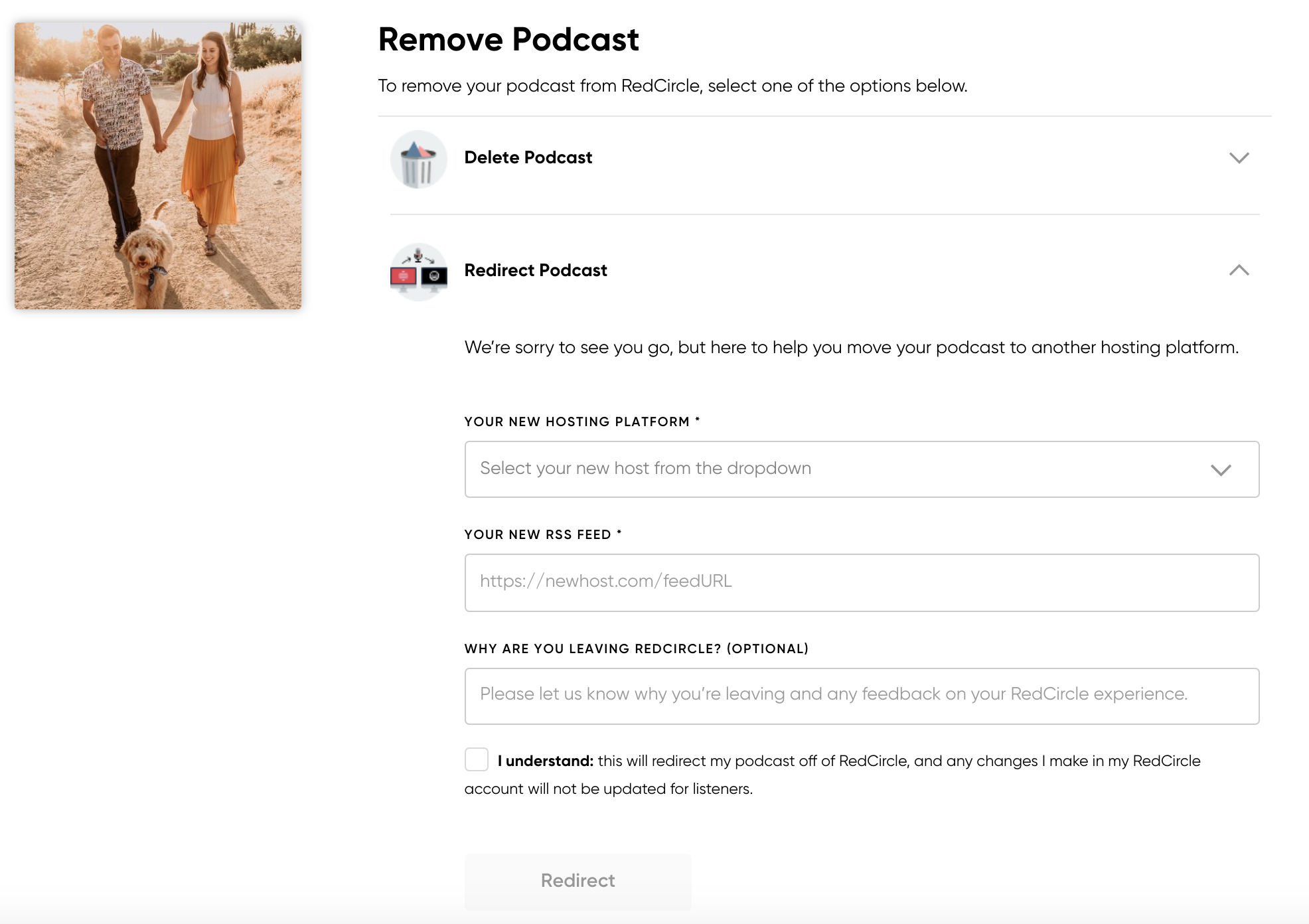 4. Check the agreement box once complete and click the red "Redirect" button to complete the redirect
If you need additional support on how to redirect from RedCircle, reference there help center article on redirecting from their platform